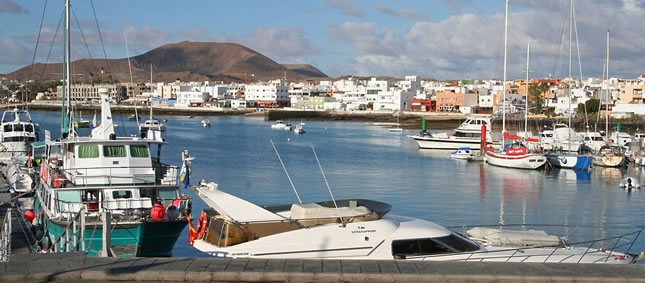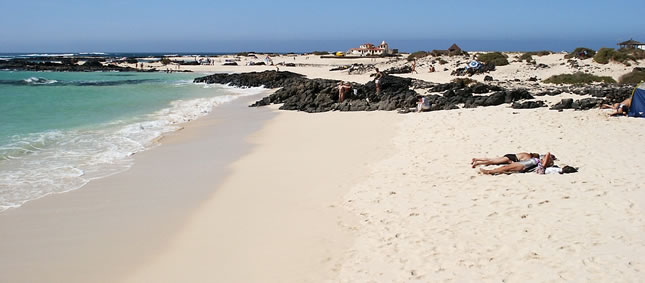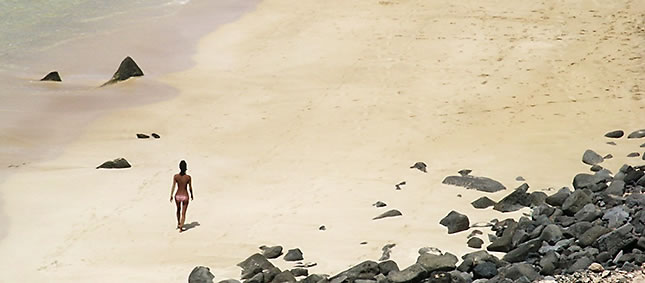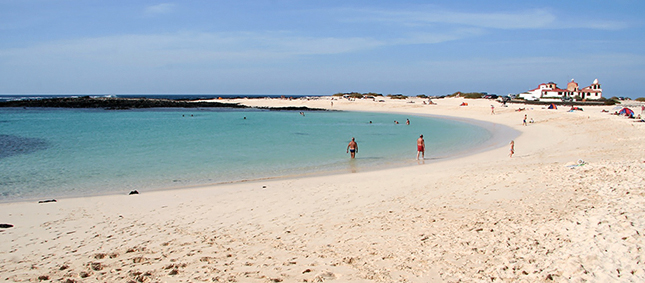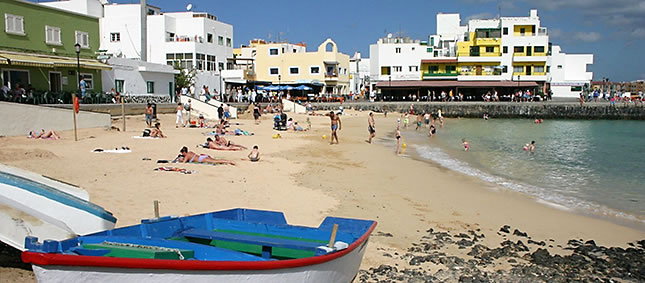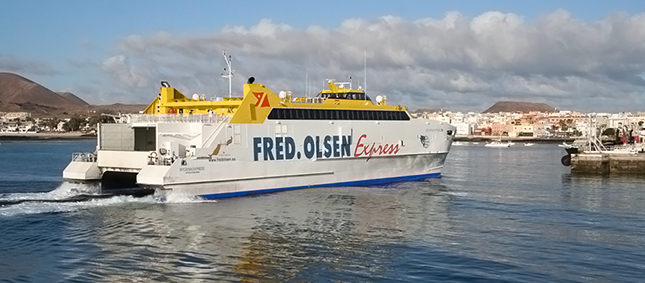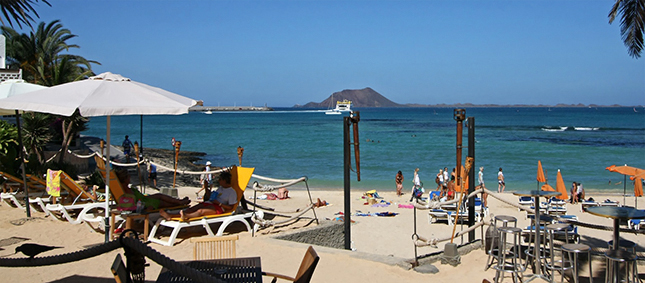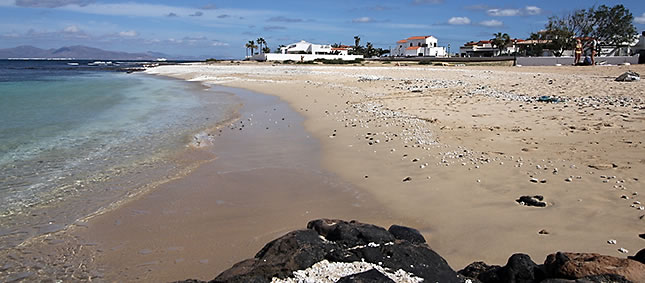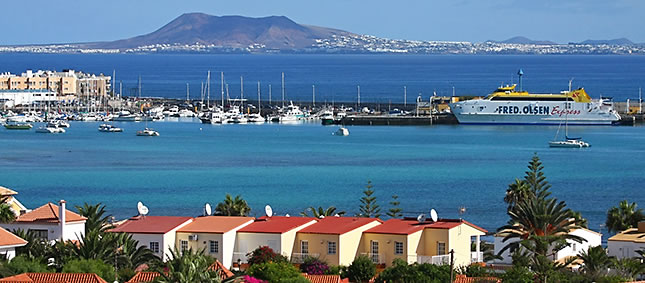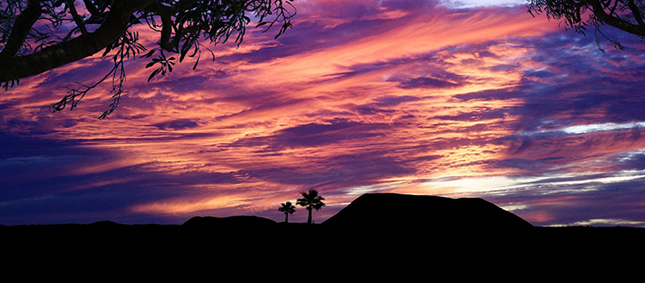 Latest News
Office Hours - Summer 2020
We are pleased to inform you that the office re-opens today, 29th June, albeit on limited hours temporarily – 10:00-13:00H – from Monday to Friday.
More Details >>

Reminder: Energy Efficiency Certificates in Selling your Property
In line with the EU Directive on the Energy Performance of Buildings, the Spanish Government has passed a new law that came into effect on 05 April 2013
More Details >>

What are the costs involved in selling a property in Fuerteventura?
If you are thinking to sell your property in Fuerteventura, make sure you take into account certain associated costs.
More Details >>

Pound Exceeds 1.37 Versus Euro for First Time Since Dec 2007
26 February 2015 - "The pound to euro exchange rate has hit 1.3748 today, its strongest since before the financial crisis."
More Details >>

Pound Exceeds 1.30 Against Euro for 1st Time Since Mar 2008
15 January 2015 - Today, the pound to euro exchange rate has hit 1.3041, the first time sterling has exceeded 1.30 since 7th March 2008, or almost 7 years.
More Details >>

Belfast-Fuerteventura Flights For Winter 2015-16
02 January 2015 - Thomas Cook Airlines will offer direct flights from Belfast to Fuerteventura next winter 2015-2016.
More Details >>

Additional Dublin-Fuerteventura flights through Aer Lingus from April 2015
01 December 2014 - Aer Lingus will increase its flight frequencies from Dublin to Fuerteventura from April 2015.
More Details >>

London-Fuerteventura with British Airways from 13th December 2014
13 November 2014 - British Airways flights from London to Fuerteventura will commence on 13th December 2014.
More Details >>

Los Delfines Apartments: Just 50m From the Beach
17 October 2014 - Only 4 units available, these apartments are in a well-managed complex located in one if not Corralejo's prime location.
More Details >>

Exchange Rate Updates: Good News for British Property Buyers
26 September 2014 - GBP-EUR is trading at two-year high, according to foreign exchange company HiFX. Indeed, a great opportunity for British property buyers.
More Details >>

Monarch Airlines Manchester-Fuerteventura Twice Weekly Winter Flights
August 2014 - Monarch Airlines will now fly to Fuerteventura from Manchester every Wednesdays and Saturdays for this winter 2014-2015.
More Details >>

Winter 2014-2015 Flights to Fuerteventura
July 2014 – Different European airlines have released their Winter flight schedules to Fuerteventura. Please follow the links below (in Spanish) for more information.
More Details >>

2014 Windsurfing and Kiteboarding World Championship in Fuerteventura
July 2014 - The World Championship of Windsurfing and Kiteboarding for 2014 starts this Friday, the 18th of July in the beach of La Barca in Costa Calma until the 2nd of August.
More Details >>

Las Caletas Apartments: More Value for your Money
If you are looking for a holiday base or a permanent home in the sun that is away from the hustle and bustle of resorts yet have the amenities within easy reach, Las Caletas could be the ideal location for you.
More Details >>

More Summer 2014 Flights to Fuerteventura
Mar 2014 - Ryanair, TUI France, Neos, and Vueling have added flights to Fuerteventura for this summer 2014.
More Details >>

Kassel-Fuerteventura 2014-2015 Winter Route
31 Mar 2014 - Kassel-Fuerteventura winter flights for 2014-2015 will start in November.
More Details >>

Ryanair Fuerteventura Flights that were Cancelled in 2012 to Resume from April 2014
14 Jan 2014 - Ryanair flights to Fuerteventura that were cancelled in July 2012 will resume from April 2014.
More Details >>

Newcastle-Fuerteventura Direct Flights from June 2014
04 Dec 2013 - Jet2 adds another direct flight from Newcastle to Fuerteventura every Tuesday from June 2014.
More Details >>

Reserve Your La Capellania Bank Properties Now!
18 Nov 2013 - Fifty seven bank-owned villas on La Capellania are now available for sale – with 1, 2 and 3 bedrooms – and 9 larger villas.
More Details >>

Summer 2014 Flights with easyJet Now Available
09 Oct 2013 - easyJet has released their flights for Summer 2014. They are now available to book for travel until 14th September 2014.
More Details >>

Additional Aer Lingus Dublin-Fuerteventura Flights
04 Sept 2013 - Aer Lingus has added a second weekly flight between Dublin and Fuerteventura starting Sunday, 15th of September.
More Details >>

More Fuerteventura Flights with Norwegian Airlines
30 August 2013 - Apart from the Fuerteventura flights from London-Gatwick, Norwegian Airlines will add new flights for the next winter season from 31 October 2013 to 30 March 2014 that will connect Oslo with Fuerteventura.
More Details >>

Edinburgh-Fuerteventura on RyanAir's Winter Schedule
10 July 2013 - RyanAir launches its 2013-14 winter schedule, including Edinburgh-Fuerteventura and other new UK routes.
More Details >>

London Gatwick-Fuerteventura from Late Oct 2013
Starting 30 October 2013, Norwegian Airlines introduces the London Gatwick – Fuerteventura service, where it plans to operate twice weekly service with Boeing 737-800 aircraft.
More Details >>

Energy Efficiency Certificates Now Required
From 01 June 2013, all property owners selling (or renting) their property must have an energy efficiency certificate or Certificado de Eficiencia Energética.
More Details >>

Get the Best Expert Advice from a RICS-accredited Chartered Surveyor
Buying a property is a major investment decision more so when you are buying abroad, so take professional advice and use the services of a lawyer.
More Details >>

Nantes-Fuerteventura Service from 22 Dec 2013
From 22 December 2013, Volotea will offer the Nantes – Fuerteventura service.
More Details >>

Jet2.com UK Direct Flights to Fuerteventura from April 2014
25 April 2013 - Jet2.com will start direct flights from Glasgow, Leeds Bradford and Manchester to Fuerteventura starting 04 April 2014.
More Details >>

Increase Easyjet Flight Frequencies Between Gatwick and Fuerteventura
31 March 2013 - EasyJet will increase its flight frequencies between London Gatwick and Fuerteventura from 30th October.
More Details >>

Fancy a Corralejo villa with the loveliest sea views?
This high-quality villa for sale is within walking distance to the beach and the town centre, and boasts lovely views to the sea and Lobos.
More Details >>

For a quick sale: 3-bed villa with private pool now only 99.950€!
This is a unique opportunity to own a 3-bedroom, 2-bathroom semi-detached villa in Corralejo in the north of Fuerteventura.
More Details >>

Bilbao-Fuerteventura Direct Flights
16 January 2013 - Starting 22 March, vueling flies direct from Bilbao to Fuerteventura | A partir de 22 de Marzo, vueling operará rutas directas desde Bilbao a Fuerteventura.
More Details >>

Fuerteventura and Northern Europe, Santiago de Compostela Flights
08 Jan 2013 - Starting this week, Air Berlin flies to Stockholm and from May until October this year to Warsaw, while Air Europa resumes its Santiago de Compostela route from June.
More Details >>

Merry Christmas - ¡Feliz Navidad a todos!
To all our valued clients and friends, our warmest best wishes over the festive period, and more success for all of us in the coming year! Happy Holidays!
More Details >>

Welcome to our new and improved website!
We are delighted to announce the launch of our NEW website - a lot easier to navigate, larger images, better slideshow feature, quicker access to properties' key features, faster loading time, and a NEW domain name - www.fuerteventurapropertyworld.com.
More Details >>

Do you have a Fuerteventura property to sell?
We at Fuerteventura Property World are constantly looking for more properties to list. We have many cash-buying clients on our database that are still searching for the right one.
More Details >>

The Norwegians are here!
31 October 2012 - For the first time in Fuerteventura, the low-cost company Norwegian Airline landed on the island from Oslo. Available until April 2013, flights will be every Tuesday.
More Details >>

Fuerteventura Property World - As Seen on TV
March 2012 - We at Fuerteventura Property World were pleased to be part of the overseas property TV show "A Place in the Sun: Winter Sun". The episode was aired early in the month and generated a lot of interest in buying a property in Fuerteventura.
More Details >>