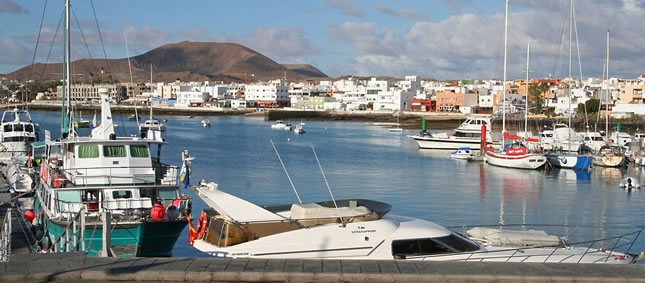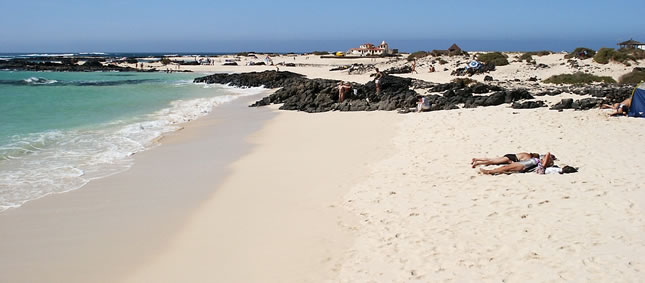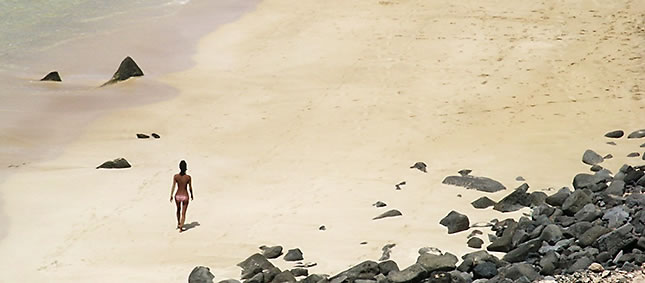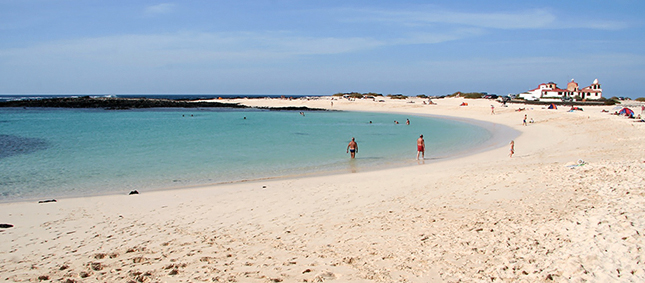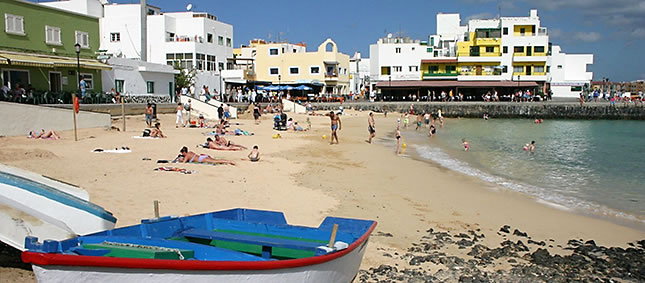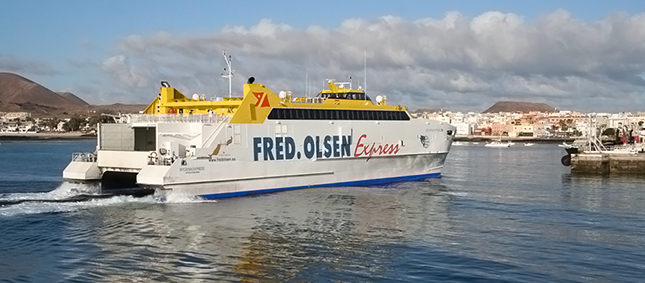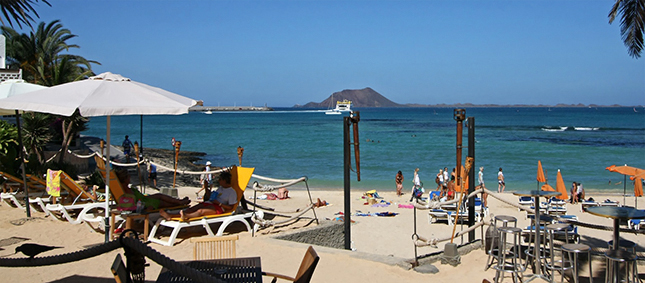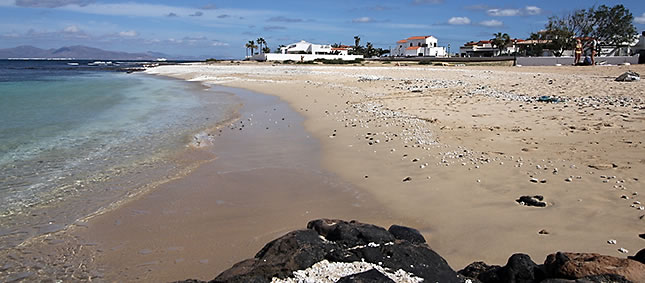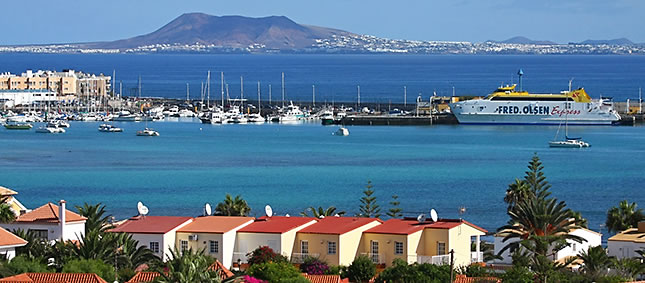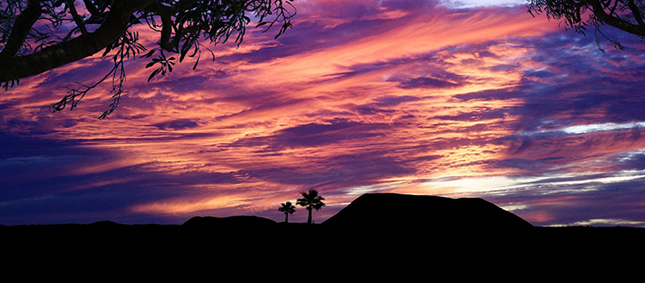 Client Reviews
Roy & Heather Hayday, UK
May 2022
Through recommendation, we decided to put our property in the safe hands of Roy, and I can say that it was a decision that we never regretted. His personable attitude was refreshing and confidence building.
There was none of the 'hard sell', just a calm and knowledgeable appreciation of the market and what we required from it.
Read More >>

Paul Wellsted, Fuerteventura
May 2022
For those of you who are thinking about buying a property in Fuerteventura and are very wary in whom to speak with, then please look no further than Fuerteventura Property World.
I found Roy's knowledge, experience and his relaxed no-hard-sell tactic an absolute pleasure.
Read More >>

Steve & Cath Kirk, UK
April 2022
Buying your first property abroad can be a very stressful experience and a worrying time. For us, Roy and Nerine took all that stress and worry away ... They went above and beyond time and time again. Roy's communication was great and we always knew exactly what stage our purchase was at. They obviously love what they do and this shows in the care their clients receive.
Read More >>

Eva Garcia, Madrid
Febrero 2022
Queremos agradecer el trabajo realizado por Fuerteventura Property World en la gestión de la compraventa de la casa que hemos comprado en Corralejo.
Han colaborado con nosotros más de lo que cabe esperar de una inmobiliaria ... Nos reiteramos en el agradecimiento por el interés prestado y sin duda los recomendamos. Si en el futuro vendieramos la casa, no dudaríamos en contar con ellos.
Read More >>

Nick & Debbie, UK
January 2022
His professional and honest attention to detail was absolutely invaluable to us. We found him to be efficient, knowledgeable and completely up front and trustworthy. His communication was excellent and he went above and beyond our expectations.
Read More >>

Steve & Rebecca, UK
December 2021
Buying a property abroad can be a big step for some people. However, the service and attention received from both Roy and Nerine made the experience completely stress free.
Read More >>

David Belshaw, UK
November 2021
Roy has been a pleasure to deal with; no pressure, no false promises and did everything as he assured me.
I would definitely RECOMMEND his company to anyone wishing to sell or purchase a property in Fuerteventura. And made a good friend in the process.
Read More >>

June & Bas Williamson, Scotland
November 2021
We have recently sold our property and purchased another with help from Roy and Nerine. We are "returning clients" as our first experience was amazing.
Read More >>

Milena e Marco, Corralejo
Ottobre 2021
Non possiamo che raccomandare Fuerteventura Property World nella persona di Mr. Roy Webber dall'eleganza british e dalla professionalità ineccepibile.
Read More >>

Lorna Barnes, Fuerteventura
October 2021
Repeatedly they have both gone above and beyond the call of duty to make my purchase problem free and also to smoothen the way for the vendors. They eased stress levels and maintained close communication with all parties throughout, which to me, is the secret to success.
Read More >>

Nicky & Richard Roche, Corralejo
July 2021
Roy and Nerine have been outstanding every step of the way. It's become evident to us that their work means more than 'just selling property' to them. It's all about meeting the needs of both their buyers and sellers in a friendly, efficient and knowledgeable way. In our case, we couldn't be happier to recommend Fuerteventura Property World without reservation.
Read More >>

Michael & Mary O'Connor, Ireland
July 2021
In these strange and difficult times, it was no mean achievement to get a buyer for our property and see the purchase through. This is the second property you have sold for us and if you need any reference as to your professionalism, dedication and excellent communication, I will be happy to give such a reference.
Once again, our heartfelt thanks to you both, and if we decide to purchase again in Fuerteventura, then we will most certainly use the services of Fuerteventura Property World.
Read More >>

Gillian & Philip Neal, UK
June 2021
It has been a pleasure working with Roy and Nerine on our first experience of selling a property overseas, and they were so helpful.
They are a good and reliable team and we recommend them to anyone who is thinking of selling their property in Fuerteventura.
Read More >>

Keir D - Investor, London
May 2021
Roy's upfront and honest approach during the sales process was refreshing and appreciated his "can do" attitude and clear communication.
I have worked with a number of agents on transactions over the years and frankly he was a pleasure to deal with.
Read More >>

The Finnan Family, London & Ireland
May 2021
Roy was exceptional. From our initial call, I could tell we were in safe hands.
After spending a lot of time working with Estate Agents in London and Ireland, my family can honestly say that Roy gave us the most honest sales process we have experienced. I cannot recommend Roy & Nerine highly enough and would be more than willing to provide a phone or email reference if needed to any future client.
Read More >>

Ezaram Vambe, Italia
Maggio 2021
L'assistenza offerta da Roy e la sua comunicazione chiara e puntuale sono stati assolutamente fondamentali durante tutto il processo di acquisto.
Ha risposto a tutte le domande e tutti i dubbi che abbiamo avuto dimostrando grande pazienza e professionalità. Ha messo a disposizione la sua esperienza e ci ha seguito ad ogni passo con grande cura ed attenzione.
Read More >>

Derek & Kit, UK
April 2021
Over the years, we have dealt with many estate agents and Roy and Nerine are truly the best. They sold our property for us whilst we were stuck in England during lockdown.
Read More >>

Debbie & Andy, Wiltshire UK
March 2021
We completed today on an apartment in Corralejo. It has been rather a stressful time due to the pandemic and not being able to be out in Fuerteventura, but we could not have asked for a better person to help us in the purchase every step of the way.
Roy has bent over backwards to be there for us - always at the end of the phone, and emails always replied to promptly. I have lost count of the times he went above and beyond to help us and didn't mind whatever questions we threw at him.
Read More >>

Carrie & Mark, UK
August 2020
We cannot recommend Fuerteventura Property World enough.
Roy guided us through every step of the way even down to measuring the windows for curtains and organising for the locks to be changed on completion. Now that's what we call excellent customer service!!
Read More >>

Mr. & Mrs. Trueman, England
July 2020
GREAT ESTATE AGENT with a personal touch!
From the first communication with Roy, he was always available by email or phone to answer any questions we had. He would pointed us in the right direction to acquire the answer we needed throughout the purchase. Roy is still advising even after completion.
Read More >>

Paula & Norman Daly, Ireland
June 2020
We were really pleased to have nominated Roy and Nerine to sell our apartment. They made it hassle free for us, and were so attentive towards any queries we had. We would highly recommend them.
Read More >>

Mary & Norman, UK
April 2020
Thank you Roy for making it so easy for us in selling our property, which is much appreciated. Also your dedication for keeping us informed about prospective clients.
Read More >>

Martin & Neil, Brighton UK
April 2020
We can only say that Fuerteventura Property World were nothing short of amazing!!!
Roy worked tirelessly to find us our dream home in Spain. As this was our first time buying a property abroad, we were naturally quite anxious.
Read More >>

Jerone & Amanda Ward, Corralejo
February 2020
They both worked tirelessly to find our beautiful home here in Corralejo. Their honesty and knowledge was second to none and I would recommend Fuerteventura Property World to anyone who is looking for a new home. I know a lot of people read reviews and take them with a pinch of salt but I can honestly say with Roy and Nerine I would definitely recommend their services.
Read More >>

Kirsty & Jason Pugh, Scotland
January 2020
We recently purchased a villa in Corralejo through Roy Webber, and would definitely highly recommend him.
Read More >>

Paul & Sarah, Corralejo
January 2020
Roy continues to support us with contacts for tax, cars and residency and without him, we would not be here. He puts all the power with you and is completely trustworthy.
Read More >>

Trevor & Sue Stevens, UK
December 2019
Roy is a thoroughly genuine and trustworthy estate agent and we would highly recommend him.
Read More >>

Wendy & Rob, UK
December 2019
Fuerteventura Property World took all the worries from us in selling my parents' home from the initial consultation to the completion.
Read More >>

Jamie & Sara, UK
November 2019
Roy has a well-deserved reputation for being one of, if not the most honest and genuine estate agent on the island, with no pressure tactics or hard sales techniques employed by pretty much every other agent there.
Read More >>

Axel und Sabine, Deutschland
November 2019
Nach langer intensiver Suche hatten wir in diesem Jahr bei "Fuerteventura Property World" eine Immobilie gefunden, die unseren Vorstellungen entsprach. Roy Webber hat uns hervorragend betreut, war immer für uns ansprechbar und hat uns Konditionen im Hinblick auf den Kaufprozess eingeräumt, die uns die Entscheidung, auf Fuerteventura ein eigenes Haus zu kaufen, erleichtert haben.
Read More >>

Helen Chapman, Corralejo
July 2019
I have seen many years of dedication earn Roy and Nerine Webber the high reputation they so deserve. In a rapidly growing property market, they have always remained one of the firm favourites with locals as well as new purchasers on the island. They work closely together as a team ensuring a truly professional and friendly personal service.
Read More >>

Rory & Eleanor McCarthy, London
June 2019
Truly Outstanding Service
A massive thanks to Roy and Nerine Webber of Fuerteventura Property World, for helping us find and buy our beautiful place in the sun.
Read More >>

Chris & Sarah, Doncaster UK
February 2019
The service provided by Roy was excellent. His help with viewing properties, knowledge and advice about purchasing our chosen property, recommending companies to use and general help were invaluable.
Read More >>

Marie & Christian, Devon
February 2019
Dealing with Roy and Nerine is a pleasure. Completely honest, listened to our requirements, and found us the perfect villa. Professional service without any pressure to buy.
Read More >>

Mark & Letske de Vries, Bussang France
January 2019
If you are afraid to buy a property, don't be!! Roy and Nerine take you by the hand and help you through the process. We are very grateful for all the work they did for us and we can only recommend them.
Read More >>

Andy & Toni, Whitehaven UK
December 2018
Having purchased an apartment through Fuerteventura Property World around six years ago, we had no hesitation in going back to Roy when we decided to sell our property.
Read More >>

Claire & Vaughn, Yorkshire UK
November 2018
After spending around five years considering purchasing a place in Fuerteventura, we came across Fuerteventura Property World.
Roy and Nerine have been amazing in everything they have done to help, not just with the sale but with everything else required that we knew nothing about getting done abroad.
Read More >>

Fiona & John, Scotland
November 2018
We were supported from the start and all the processes were explained thoroughly making what could have been a stressful experience, problem-free and straightforward.
Read More >>

Sylvia Court, UK
October 2018
I have known Roy for a number of years and always found him to be completely honest, trustworthy, and reliable. He was the obvious person to turn to when it was time to sell my villa - and I am so glad I did!
Read More >>

John & Cheryl Beech, Fuerteventura
September 2018
After holidaying on the island for 20 years, we finally decided to make the big leap and purchase our forever home in Fuerteventura.
On contacting Fuerteventura Property World, Roy and Nerine stayed in touch as we missed out on a property by a matter of days ... We couldn't have asked for more support on our behalf, and consider Roy and Nerine to be good friends now.
Read More >>

Gosia Kowalczyk, London
July 2018

Read More >>

Caterina Campbell, Scotland
May 2018
I have just purchased my dream holiday home in the sun with the comprehensive help of Roy & Nerine Webber from Fuerteventura Property World.
... I genuinely felt they had my best interest at heart & never pushed or hassled me into a purchase. Once it felt completely right, they then offered a wealth of advice & guidance.
Read More >>

Lee & Michelle Hand, UK
May 2018
We purchased our first home in the sun in 2013, and were lucky to find Roy and Nerine. Having spent 5 happy years holidaying in Fuerteventura, we decided to purchase a larger property and our forever holiday home in April 2018. Roy was the person we went too.
In both buying and selling, they made the transactions so smooth. And we know if we ever needed anything, they would be available to take our calls.
Read More >>

Thomas & Mary Allan, Scotland
May 2018
Having purchased our first property in Fuerteventura, we were lucky enough to find Roy and Nerine at Fuerteventura Property World. They both helped us immensely from start to finish. The care and attention to detail they give to their clients is second to none. The aftercare is also amazing.
... for always going the extra mile, especially for meeting us at midnight to welcome us to our house. What a class act!
Read More >>

Kate Chacksfield, London
May 2018
Roy and Nerine have helped us fulfill a dream of a lifetime - a home somewhere hot.
There was never any pressure and everything was done with kindness and consideration. Buying a property could not have been easier. It took two months from viewing to completion with - thanks to Roy and the team he recommended - not one hiccup.
Read More >>

Margaret & Drew, Scotland
March 2018
We would like to thank you for all your help and expert advice on the purchase of our new home in Corralejo.
The whole process went as you had said - very smoothly. Great couple and never rushed us on any decision. We would highly recommend you both to any buyers in the future.
Read More >>

Leisa Mason, Corralejo
March 2018
I cannot recommend Roy and Nerine enough to anyone considering buying property here in Fuerteventura. I initially found their website and after reading through the previous clients' recommendations, I sent an email to Roy. Within a few hours, he called me to have a friendly chat to ensure he knew my specific situation and requirements. He kept in regular contact, never at all pushy and always insisting I could call or email anytime with any questions, regardless how trivial or important I felt they were.
Read More >>

Peter & Jill, Bexhill on Sea
January 2018
We would not hesitate to recommend the services of Fuerteventura Property World and the professional service that Roy and Nerine Webber gave us in assisting with the purchase of a property in Caleta De Fuste. Right from the first point of contact, Roy took the trouble to telephone us in the UK to talk though our requirements and was able to advise with complete honesty what we could achieve with the budget we were working with, along with an in depth knowledge of all the developments on the island.
Read More >>

Liam & Jan Greene, Dublin
November 2017
We recently sold our property in Corralejo and used the services of Roy and Nerrine Webber. The service we received was first class, always prompt responses to emails and sound marketing strategy.
Read More >>

Martin & Amanda, Scotland
November 2017
We have spent a number of holidays in Corralejo and the idea of buying an apartment appealed to us from early on. We have now achieved this and are very grateful for the part played by Roy and Nerine Webber of Fuerteventura Property World.
Read More >>

Tony Thynne, UK
October 2017
Due to a change in family circumstances, it had become necessary to sell my apartment. I decided to approach Fuerteventura Property world and this was an excellent decision.
Read More >>

Martina & Damijan, Slovenija
Oktober 2017
Gospodu Royu Webber bi se rada zahvalila za vso podporo pri nakupu našega novega družinskega doma na Fuerteventuri.
Read More >>

Ian & Susan McDonald, Ruthin, Denbighshire, North Wales
October 2017
Roy and Nerine offer a superb package for every aspect of Estate Agency. We were selling our home in Fuerteventura and from start to finish, we were dealt with in a friendly, highly efficient, and professional manner.
Read More >>

Jerone & Amanda Ward, UK
September 2017
My wife and I have just completed purchasing our dream holiday home in Fuerteventura and we couldn't have done it without Roy and Nerine at Fuerteventura Property World.
Read More >>

Margaret & Robert McMullin, UK
September 2017
We would highly recommend Fuerteventura Property World.
Roy Webber guided us through the whole process, and nothing was left to chance. He helped negotiate a good price on our chosen property, organised the solicitors, and accompanied us when we needed to sort a bank account and a visit to the notary.
Read More >>

Lee & Carolyn Disney, UK
August 2017
We would really like to thank Roy and Nerine for all their help and assistance with selling our apartment. It is fair to say that we could not have done it without them and would happily recommend their services in the future.
Read More >>

Axel Wohlgemuth, Deutschland
June 2017
Bei unser insgesamt nahezu dreijährigen Immobiliensuche auf Fuerteventura haben wir sehr viele Makler und deren Arbeitsweisen kennen gelernt. Zu guter Letzt haben wir mit Hilfe von Fuerteventura Property World unsere Wunschimmobilie gekauft.
Read More >>

Anna & Simeon Bartys, UK
May 2017
We have been nothing but impressed and reassured with the support and help provided by Roy and Nerine in purchasing our first home abroad. Nothing has been too much trouble, from the initial email query that we sent through, to completing the sale and getting the keys. The level of customer service provided by them has been outstanding.
Read More >>

Bob & Hazel Bell, UK
May 2017
Well, what can we say? Great pictures and wonderful service with a sale time of seventeen days from viewing to completion, has to be a record!
Read More >>

Alan & Clive, South Wales
April 2017
It has been a real pleasure to buy a holiday home on Fuerteventura with the help of Roy and Nerine. As first time owners abroad, we were very unsure about all the procedures involved but Roy personally and expertly guided us through all aspects of viewing properties, setting up a Spanish bank account, finding a helpful lawyer, etc.
Read More >>

Johanna & Stefan Klemt, Sweden
March 2017
Med utmärkta råd och perfekt service, hjälpte Roy och Nerine Webber oss att köpa ett hus på Fuerteventura. Hela processen gick hur smidigt som helst, utan några problem alls, allt tack vare Roys och Nerines professionella hjälp. Vi är väldigt nöjda och tacksamma för allt som de gjorde för oss, från den första visningen till advokat rekommendationen, bankkontakter och allt annat som gjorde att köpa ett hus i Spanien blev en enkel resa för oss. Vi kan rekommendera dem varmt.
Read More >>

Greg & Julie Cooper, UK
March 2017
We first contacted Fuerteventura Property World after reading positive reviews on the website, and received a quick response from Roy who was able to show us around some apartments. Even though it was New Year's Eve, and put us under no pressure to make a quick decision.
Read More >>

Peter & Barbro Byström, Sweden
February 2017
Vi hade informerats om att köpa hus i Spanien skulle innebära en långdragen och komplicerad process. Vår erfarenhet idag är att så inte alls behöver vara fallet.
Read More >>

Peter & Adrienne, UK / Ireland
December 2016
Roy and Nerine are fantastic people to deal with. In short, they provide a service which is much more than just finding your ideal property. They will do everything in their power to ensure the buying experience is as simple as possible for you.
Read More >>

Martin & Tracy, Linconshire UK
December 2016
We are a family from England that were looking for a home on Fuerteventura. I spent many, many hours researching different web sites, different agents selling properties, and found quite a few. I knew what our budget was and roughly what we wanted from our 2nd home but that was it.
I contacted numerous agents and right from the start, Roy and his wife Nerine, impressed me with the speed of reply, them asking the relevant questions, to find out exactly what we wanted and then suggesting different properties. You will find bigger agencies, with more selling agents, with more properties BUT if you want a more personal service, someone who takes time to get to know you and what you want, there is no better than Roy. We never felt pushed or rushed, there was never any pressure, they were both there to offer support and guidance.
Read More >>

Nick & Micha, Germany
December 2016
I'd like to take this opportunity to thank Roy and Nerine for all their help with the purchase of our villa. I can't recommend them both highly enough.
Read More >>

Chris & Gordon Humble, Tyneside
November 2016
For any of you who want to find their own "place in the sun", and can't get on to a TV programme, then can we recommend Fuerteventura Property World?
Read More >>

Robert & Angela, Glasgow
October 2016
A 1st Class Service provided from enquiry to completion.
Everything we read in their Clients Testimonials was accurate and true - both Roy and Nerine answered all our questions honestly and factually by our preferred method of contact as we had requested and also promptly and efficiently no matter how trivial the question may have been. No hard sell tactics were used as specifically requested by ourselves at the outset and we were left to come to our own decisions in our own time.
Read More >>

Inma Ruiz de Eguilaz, Bilbao
October 2016
Decidir trabajar con Nerine y Roy para vender nuestro apartamento de Corralejo ha sido sin duda la mejor elección que podíamos haber hecho.
Read More >>

Conrad & Barbara Bristow, Cambridgeshire
October 2016
We spoke with Roy and Nerine about the property. They were very forthcoming and very helpful. There was no hard sell or pressure to purchase which we found reassuring. After said conversation, we were happy to proceed and placed a deposit.
Read More >>

Vincenzo & Mary Lorusso, Italia
July 2016
Ringraziamo di cuore Roy e Nerine per l'acquisto della nostra villa a Corralejo. Sono state due splendide persone sin dal primo incontro, sempre molto disponibili e sincere. Non abbiamo mai avuto la sensazione di trovarci di fronte ad una agenzia immobiliare pronta a vendere di tutto pur di ottenere un profitto.
Read More >>

David Eckton & Marina Garside, Lancashire
July 2016
After spending a number of fabulous holidays on this lovely island, we began to imagine what it would be like to own our own property here. Late in 2015, we made the momentous decision to buy our dream house in Fuerteventura. We scoured the internet and after looking at a number of properties, decided we needed to come in person to physically look for our dream house.
Read More >>

Peter & Shirley Lafferty, Cheshire UK
June 2016
If you are seeking to sell or buy a property on Fuerteventura, in our opinion, you cannot do better than seeking the help of Fuerteventura Property World. The proprietors Roy & Nerine Webber are highly professional, experienced, honest, and motivated to provide a top class service to their clients. They are also very friendly.
Read More >>

Marion & Kevin Stephenson, Teesside UK
June 2016
We lived on the island for over 7 years. We knew several property companies, but were recommended to Roy and Nerine by some of our neighbours.
Read More >>

J P Mercer, UK
May 2016
We would just like to thank you both for such an incredibly swift and smooth sale of our loved apartment in Corralejo. Your professionalism and keeping both us and our buyers up-to-date throughout the entire process helped avoid any potential stresses that selling or buying a property is often burdened with.
Read More >>

Gavin Freeborrn, UK
April 2016
I would have no hesitation in recommending Roy and Nerine at Fuerteventura Property World.
Read More >>

Mr. & Mrs. Shore, Yorkshire UK
April 2016
If you find yourself reading this, you have just made the best decision of your life by using Fuerteventura Property World.
Read More >>

Jean Scarlett, UK
April 2016
I would be very happy to recommend Fuerteventura Property World to anyone looking to buy or wishing to sell a property.
Read More >>

Jennifer & Kenny Sutton, Tenby, Wales UK
April 2016
Now that our villa sale is succesfully completed, I would like to thank Roy and Nerine for their professional and personal attitude to the transaction.
Read More >>

Mick Parsons, UK
April 2016
I would just like to say, before leaving the island, a very big thank you to you and Nerine for all your help in selling my property.
Read More >>

Steve Guy, High Wycombe
March 2016
When I decided to buy a flat in Corralejo, I was understandably nervous about making such a big purchase overseas. Luckily, the flat I wanted was being sold by Fuerteventura Property World.
Read More >>

Michael & Mary O'Connor, Caleta de Fuste, Fuerteventura
March 2016
Now that the sale of our property in La Colina has gone through, I just wanted to take the time to thank you so very much for getting the sale through so swiftly and smoothly.
Read More >>

Peter & Karen Millward, Worcestershire
March 2016
While trawling the internet looking to buy in Corralejo, we came upon Fuerteventura Property World and have not looked back.
Read More >>

Jayne Palmer, East Sussex
October 2015
I had been thinking of purchasing a property in Fuereventura for some time. However, I had become frustrated with other agents sending me details of unsuitable properties which didn't meet my requirements.
Read More >>

Tony & Brenda Ratcliffe, Essex
September 2015
Anyone thinking of buying a property in Fuerteventura need look no further than Fuerteventura Property World.
Read More >>

Mark and Angela, Bournemouth UK
September 2015
Having just completed the purchase on our future home in Corralejo, we are, I have to say, highly pleased and excited! I cannot praise Roy highly enough of his professional and friendly service.
Read More >>

Catherine & Gordon Rodenby, UK
August 2015
We have just purchased a house in Corralejo and it was made so easy with the help of Roy.
Read More >>

Dave & Clive, Kent UK
August 2015
For anybody buying a property in Fuerteventura, I would like to strongly recommend Roy Webber at Fuerteventura Property World. They go the extra mile even after they have been paid on completion.
Read More >>

Lewis & Micheala Kirkman, Derbyshire
May 2015
Fuerteventura Property World provided us the best customer service ever when we purchased our first property abroad. Roy was on hand to meet us from the ferry to transport us to see various properties, answered all our questions and if he did not know the answer at the time, always emailed back as soon as he did. We were kept in the loop constantly with every event, and helped every step of the way. From attending appointments at the bank to providing us with a great lawyer.
Read More >>

The Williamsons, Scotland
March 2015
In 2014, we were thinking of looking for a property In Fuertaventura, so went online to check out some Estate Agencies there and found FuertaventuraPropertyWorld.com. We contacted them by email and received a call back the very next day from Roy Webber, the owner who was extremely pleasant to talk to.
Read More >>

Luc et Fabienne, Wauthier-Braine en Belgique
February 2015
Après avoir fait le tour des agences immobilières à Corralejo, c'est avec grand plaisir que je me suis rendu à l'Agence Fuerteventura Property World. Petite agence familiale, mais quelle efficacité!!!
Read More >>

Paul Hiesley, London
February 2015
I would highly recommend Fuerteventura Property World as the only agency to do business with on the island. Roy and Nerine's service is absolutely first class and covers the entire process, from start to finish. I had contacted several other agencies during my searches but found these other agencies' contact and service to be very inadequate and I would not have been at all comfortable moving forward with them.
Read More >>

Thomas & Sabine, La Capellania
February 2015
Sehr professionell arbeitender Makler, äusserst hilfsbereit in der Abwicklung! Keinerlei Schnickschnack. Unsere absolute Empfehlung unter den "Fuerte/Maklern".
Read More >>

Ian & Lynne Higgs, Powys Wales
February 2015
I am sure a lot of people must dream about owning their own holiday home in the sun and some are lucky enough to live the dream. Fuerteventura has done it for us with the help of Roy and Nerine at Fuerteventura Property World.
Read More >>

Paul & Lesley Keeton, Sale Cheshire
January 2015
So you are reading these reviews, you must now be interested in buying a property in Fuerteventura. If you know the island you will have an idea of the property you want to buy within your budget.
Fuerteventura Property World is the ideal place to start, if not the best on the island. Their website is well laid out, easy to search and browse along with photos that do justice to all properties on offer.
Read More >>

Steve & Liz Merritt, South Wales
August 2014
In Easter 2014, my wife and I paid our fourth visit to Corralejo and this confirmed to us both that it was the place for us to buy a holiday home. So one morning we entered Fuerteventura Property Worlds office in Corralejo, where we met Roy and had a long chat discussing what we were looking for.
Read More >>

Linda & Terry Thomas, Sussex
August 2014
For many years, we had dreamed of owning our own "Place in the Sun". But the thoughts of the "buying process" of buying a property abroad seemed a little daunting. However, when we eventually decided that we were ready to turn our dream into reality, we were lucky to have Roy and Nerine with us, every step of the way
Read More >>

John & Louise MacBrayne, Scotland
June 2014
I would urge anyone looking to purchase a property in Fuerteventura to get in touch with Roy and Nerine. Once we had decided to take the plunge and buy a property on the island, we got in touch with several estate agents and I can honestly say that Roy and Nerine outshone them all.
Read More >>

Trevor & Sheila Green, Cheshire
May 2014
We first started looking to buy a property in Fuerteventura in October 2013. I saw a property in Corralejo from their website that I liked so I contacted Fuerteventura Property World and spoke to Roy Webber. He informed me that he was sorry the villa was Under Offer, but if anything changed he would give me first refusal although he thought it most unlikely.
Read More >>

Jean & Jack Donnelly, East Kilbride
Apri 2014
When we decided to retire to Fuerteventura, we checked many websites. We saw a property we liked on Roy's website, and made an enquiry. We were amazed when he called us personally soon after making the enquiry (no other estate agent called us).
Read More >>

George & Christine, Buckinghamshire
April 2014
Buying a property abroad is really not for the faint hearted. When your time is limited, it becomes quite a scary ordeal.
Roy and Nerine really are a rare breed of people that offer their clients complete honesty, integrity, transparency, and support throughout the whole buying/selling process.
Read More >>

Elena Gurrutxaga, San Sebastian
March 2014
He comprado y vendido mi piso en Fuerteventura a través de Fuerteventura Property Word y en ambos casos, tengo que decir que me ha impresionado la rapidez y la eficacia con la que trabajan, así como la calidad de su trabajo. Además, están siempre disponibles para cualquier consulta.
Read More >>

Derek McGillivray, Glasgow
March 2014
Buying a property in Spain is nothing like the nightmare some people would have you believe. But it is so important to use a professional organisation like yours to get everything correct. You have kept me on the right track all the way through the process from selecting a suitable property to dealing with lawyers and bankers etc.
Read More >>

Claire Jose, Leicestershire
January 2014
I cannot rate Roy and Nerine enough as genuine, professional Estate Agents you can trust! Not only that, they deliver over and above to help you purchase your property and everything else which you need to know.
Read More >>

David & Iris, Cambridgeshire
December 2013
Roy and Nerine at Fuerteventura Property World are both professional and helpful. They have provided excellent service and advice during the complete purchasing cycle and continue to help with recommendations and contacts post-sale.
Read More >>

Sally & Shaun, Kent
December 2013
Roy and Nerine made moving to Fuerteventura easy, trouble free and a really smooth transition.
They get 11/10 for Customer Service, really nothing is too much trouble. They listen to your requirements and match what they have with what you want; unlike other agents who spend hours taking you to see things that do not meet your requirements.
Read More >>

Mark & Jo, Norfolk
October 2013
On our second visit to Fuerteventura at Christmas 2012, we had decided to act on our thoughts of investigating property to purchase on the island.
We went to see one of the island's larger estate agents in Corralejo. At this point in time, we just wanted to visit a few properties to get in our minds what they looked like, and how much we could get for our budget. Stage one, if you like. However, it was a complete nightmare as it was hard sell all the way. We felt very uncomfortable as we were being made to feel that we needed to do things that really were not in our best interests, only theirs. We walked out, very disheartened, although we had visited a few properties.
Read More >>

Matthew & Dawn, Cornwall
July 2013
Many thanks to Roy and Nerine for all their help in finding us the perfect holiday home in Fuerteventura.
Read More >>

Eddie & Liz, Scotland
April 2013
While we were in Fuerteventura in December 2012, Roy brought us to view an apartment in the heart of Corralejo which we had been looking at on the Fuerteventura Property World website.
Read More >>

Ray & Lorraine, Yorkshire
March 2013
Roy and Nerine at Fuerteventura Property World have provided us with an invaluable service from the time when we were looking at the website right up until we were buying a cooker and washing machine for our new house here.
Read More >>

Andy & Toni, Coventry
February 2013
From the prompt reply to our initial email regarding purchasing of a property on Fuerteventura to the day we took possession of the keys to our apartment, Roy's (Fuerteventura Property World) professionalism was outstanding.
Read More >>

Tom & Paula, Yorkshire
January 2013
When we first viewed our apartment, Roy was just our estate agent, but by the time the purchase completed, we had come to think of him and his wife Nerine as friends.
Read More >>

Andy & Jan, Yorkshire
January 2013
We had been thinking of buying a property in Fuerteventura for some time, then in early 2012 we decided to take the plunge. The first visit we were shown round by other estate agents a number of tatty overpriced apartments that we would never have bought so we went home.
Read More >>

Dale & Heidi Robertson, Lincolnshire
December 2012
My parents decided to spend their retirement in Fuerteventura and initially found very nice rental accommodation. I visited them with my wife and children and we really loved the Corralejo area in Fuerteventura and decided as a family, that we would look into the possibility of buying a house.
Read More >>

Neil McKay, Cheshire
October 2012
If you are thinking of selling your property in Corralejo, then I recommend you use Roy Webber @ Fuerteventura Property World. He came highly recommended to me that I selected him and I am so glad I did.
Read More >>

John & Lena, Derbyshire
October 2012
My wife and I had been thinking of buying a holiday home abroad for several years but were very apprehensive, and daunted by the whole buying process.
Read More >>

Ian & Angela, Derbyshire
July 2012
We first got in touch with Roy at Fuerteventura Property World in March after seeing an apartment advertised on their website.
Read More >>

Matt & Claire, Shropshire
April 2012
We first started looking at buying a property in Fuerteventura back in December 2010. We contacted several estate agents and Roy was the first to send us some property details via email.
Read More >>

J Kevin Woodhouse, Lt Cdr RCN (ret), Lancashire
April 2012
The purchase of a property in Spain is a process which is far from simple. Throughout the entire complex operation of purchasing and furnishing my recently acquired apartment at Fuerteventura, I found the services of Roy Webber absolutely invaluable; he was there at every turn, to guide and render sound and welcome advice.
Read More >>

Patrick & Karen, Somerset
January 2012
After many years of returning to the Island for family holidays, we decided it was time to look to buy our own home & although we had tentatively looked before we had never managed to find anything that completely suited. So many emails were sent to lots of agents & Roy was the first to make contact & within 24 hours, he had sent me a listing of properties to check out.
Read More >>

Jean & Howard, Cheshire
December 2011
There are many stressful things in life - death, divorce and moving house especially when it is to another country. However with the right professional help, of course, things are not so stressful, and this is the service that Roy and Nerine Webber provide.
Read More >>

Gerry & Ashley, Essex
December 2011
Having a property in Fuerteventura allowed us to take many happy family holidays. The Island has stunning beaches and fabulous coastlines. A different beach can be visited every day of your vacation and no two are the same. Having not used the property much recently, we decided to place the house on the market with a local agent. After sometime of it being on the market still no sale was secured, so we thought we would venture into another town and see if a second agent would have more success. This is how we stumbled across Roy and Nerine @ Fuerteventura Property World.
Read More >>

Simon & Sue, Warwickshire
July 2011
From the viewing of our property on the day after the worst rainstorm for years, Roy and Nerine have been a pleasure to do business with.
Read More >>

Bob & Theresa, West Sussex
June 2011
We first started looking at buying a property in Fuerteventura in November 2010 and contacted a number of Estate Agents. Roy replied promptly.
Read More >>

Alan & Andrea, Ayrshire, Scotland
May 2011
We, as many people have, wished and thought about buying a property abroad and never really thought it would materialise as you do hear of the horror stories on TV and worry about almost everything that could go wrong. etc. However, all this changed when we viewed a villa with Roy and Nerine of Fuerteventura Property World.
Read More >>

Philip & Karen, North Devon
March 2011
We have bought and sold property in the UK, Greece and on the Spanish Mainland, both residential and commercial. In these times, we have experienced a good cross section of Estate Agents (along with numerous individuals who seem to have acquired the skills overnight!) and have never had the inclination to write a review of our experiences before. Anyway, feeling a natural exhaustion about the prospect of another foreign venture, but also feeling the need to find a winter destination that did it for us, we began to look again at the Canary Islands.
Read More >>

Pete & Sue, Yorkshire
February 2011
This is our second purchase with Roy & Nerine, and yet again everything was done with the utmost professionalism.
Read More >>

Duncan & Breeda McGregor-Tompkins, Ireland
January 2011
Having looked for a property on Fuerteventura for some 8 years, my wife and myself have been through "the mill" with Estate Agents on the Island.
Read More >>

Anders & Vicky, Sverige, Sweden
November 2010
Om vår fantastiska mäklare Roy Webber på Fuerteventura (English translation on full details page.)
Vi är en familj på två vuxna och två barn på 8 och 14 år från Stockholm(Sverige) som 2009 bestämde oss för att försöka förverkliga vår dröm om ett eget semesterboende på Kanarieöarna.
Read More >>

Mr. & Mrs. Elliott, Lancashire
October 2010
Having decided to buy an apartment in the Corralejo area in late February, I set about contacting estate agents for details. Roy and Nerine were the first to reply and were really helpful in sending details and answering all of the (many) questions I sent their way, advising me truthfully of the advantages and disadvantages of different areas.
Read More >>

Toni & David Henderson, Kent
October 2010
We found Roy's site purely from a photograph of a villa he had taken which was in a property magazine. Well, we were lucky.
Read More >>

Sandra & Stewart Anderson, Sunderland
September 2010
We asked our son and daughter-in-law to contact Roy in May to look at an apartment we had seen on Fuerteventura Property World Internet site. They live in Corralejo and it meant that we didn't have to wait until we visited the island again.
Read More >>

Chris & Diane Inch, Cheshire
August 2010
Sometimes I cannot believe buying a property in Fuerteventura was so quick and easy. Many thanks to Roy Webber from Fuerteventura Property World.
Read More >>

Shaun & Namee, Ontario, Canada
Dear Roy,
I would like to take this opportunity to thank you on a job well done.
When I found the property you proposed in La Caleta, I believed it was going to be a long chore to finalize everything.
Read More >>

John, Dorset
March 2010
Buying a property in Fuerteventura has been my dream for many years and thanks to Fuerteventura Property World I finally realised my dream. As it was my first property purchase, they made everything very easy and had it not been for the month-long lawyers' holiday in August, the whole thing would have been done in just a couple of weeks.
Read More >>

Simon & Mary, Essex
December 2009
I have been coming to Fuerteventura for 16 years plus, it has proved to be the most attractive and varied island in the Canaries and I have always dreamt of having my own place there.
Read More >>

Jenny, Gwynedd, Wales
November 2009
I first met Roy and Nerine about 2 years ago when I first was interested in buying a property in Fuerteventura. At the time, property prices were higher and not wanting to loan I thought it would be an endless task.
Read More >>

John & Helen Baron, Lancashire
November 2009
We purchased a property off Roy and Nerine approximately 18 months ago.
Previously, we had been looking on the internet and it was clear at that stage that Roy was prepared to go the extra mile to find properties to fit our criteria.
Read More >>

Pete & Sue, Yorkshire
August 2009
We started looking on the internet for an estate agent in Fuerteventura in spring 2008. We found 3 or 4 companies and e-mailed them with our enquiry. Of those companies, we chose to go with Fuerteventura Property World for 3 main reasons: (1) Roy & Nerine e-mailed us back immediately with a list of properties they thought we might be interested in. (2) Roy rang to speak to both Pete and myself to advise us on the way things are done in Fuerteventura and what to expect. (3) Roy's attention to detail and listening to us and understanding exactly what we were hoping to achieve was great, he put our minds at ease and dispelled the worries that we had.
Read More >>

Pat & Margaret Kirby, Limerick
August 2009
Roy Webber provided excellent input to help us make our decision to purchase our apartment in Corralejo in 2008, and he continued to provide very valuable advice about the buying process, helped us to get set up and put us in touch with other resources on the island. His knowledge and experience are very apparent, and just as important he is very efficient and responsive without being overly pushy.
Read More >>

Beryl & Graham Bates, Norfolk
August 2009
As a couple who had never bought a property outside the UK before, we had a certain amount of apprehension when we decided to buy an apartment in Fuerteventura. However, Roy from Fuerteventura Property World and an English-speaking solicitor eased us through the procedure within six weeks of putting in our initial offer.
Read More >>

Elaine & David Ashworth, Derbyshire
December 2008
We found Fuerteventura Property World to be very helpful and professional in all aspects. We were helped every step of the way by Roy and Nerine who went the extra mile to provide a total service - even showing us the best shops for our furniture purchases!
Read More >>

Roberto & Francesca, Rimini, Italy
December 2008
Sono stato letteralmente rapito dalle bellezze naturali di Fuerteventura; Corralejo poi per me ha rappresentato l' incontro tra dune e spiagge bianchissime bellissime, un mare di una forza, di un colore e di una bellezza rari, con un paese ancora a misura d' uomo, dove si incontrano non solo turisti o strutture turistiche; tale e Corralejo.
Read More >>

George & Gina, Hertfordshire
November 2008
This is certainly long overdue, but Gina and I wanted to express our sincerest appreciation for all that you did to ensure the purchase of our villa in Corralejo.
Read More >>

Liz, Birmingham
I first spoke to Roy Webber in 2007 when I was looking for a holiday home/investment property in Fuerteventura. He was really helpful and gave me options of properties I could afford.
Read More >>

Kenny & Julie Tweedie, Scotland
We were looking to buy a holiday apartment in Fuerteventura when we were introduced to Roy Webber from Fuerteventura Property World. He was kindly referred to us by two of his clients whom we met in an online forum. They both highly recommended Roy so I took no chance and contacted him.
Read More >>

Lars & Levi, Denmark
We were looking for an investment property in Spain and on our first visit to Fuerteventura in 2006, we met Roy Webber, a friendly Englishman located in sunny Corralejo, Fuerteventura.
Read More >>

Tony & Rachel, Yorkshire
We started looking for a dream place of our own last year when we made our third trip to Corralejo. We met up with some estate agents that we thought were respectable and good at their job. All they did was advise us what they wanted to sell us and not what we wanted. After our return to the UK, Roy Webber contacted us to introduce himself and immediately we could tell he was different.
Read More >>

Michelle & Phil, Somerset
We decided in 2006 to buy a property in Fuerteventura. We looked at various websites and sent various emails asking for information. Some didn't reply at all, some replied eventually. Roy Webber replied the same day.
Read More >>

Currencies Direct: Simple, secure currency transfers
For great rates, no transfer fees and expert support on your foreign currency requirements, contact Currencies Direct! > ..... more

The Spanish Lucrative Visa (Self-Employed) FAQ
This article appears on Spanish Property Insight. Written by Lawyer Raymundo Larrain from Marbella-based Larraín Nesbitt Abogados (LNA), it discusses........ more